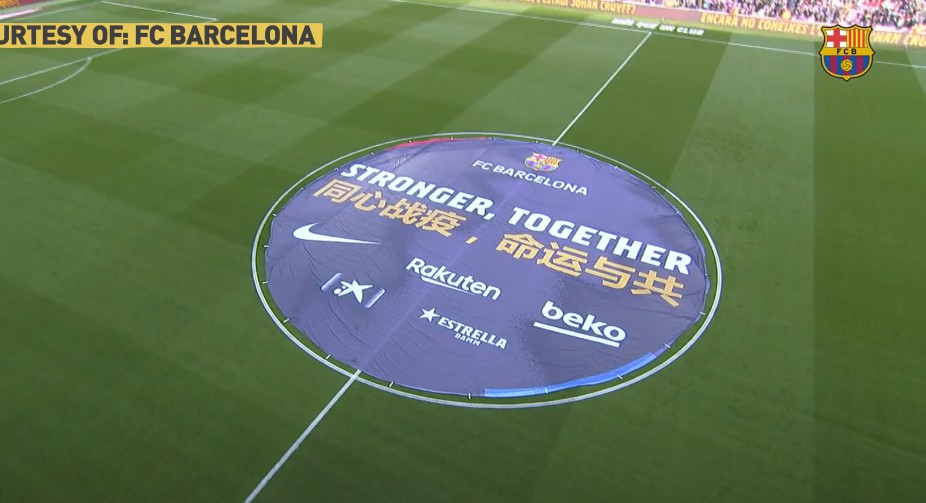 Wolverhampton Wanderers and FC Barcelona players walked onto their respective football pitches on Friday 14 and Saturday 15 February to show support for China in its battle against the outbreak of COVID-19.
Wolves had already shared a video message on their social media platforms on 10 February encouraging the Chinese city of Wuhan to 'stay strong'. On Friday a sign showing the same message, 'Stay strong, Wuhan', was lit up around the stadium.
The Wolverhampton club is owned by Chinese national Jeff Shi
On Saturday the Barça players walked out of the tunnel holding the hands of boys and girls of Chinese origin in solidarity with the victims of COVID-19 in China. The children, all from the Penya Dracs Units Xinesos - the team's Chinese supporters club based in Barcelona - were wearing t-shirts with the message "Stronger Together" and "Support for China" in Mandarin.
The slogan 'Stronger Together' was also unveiled in the middle of the pitch before the La Liga match with Getafe at the Camp Nou stadium in Barcelona, Spain.
The football club has strong ties with China and it's the most famous and most followed club in the country.